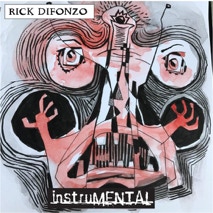 Super ruff mix. The final will be up this week. This one is an example of what I think it would be like if I were to put together a fusion band.
Also really old, one of my first forays into the world of percussion loops. Multiple treatments of the same loop.
It's obligatory for every guitar player to do a version of this. 
just a nice little groove
Ok, a departure for me... sue me.
A REALLY early piece, and a shamelessly borrowed feel from my favorite guitar player
Ok another departure for me... Late night, mellow moment.